Classification of Mass Movement types…
Classification of Mass Movement types…
Syllabus Point: Classification of mass movement types according to cause (physical and human), liquidity, speed of onset, duration, extent and frequency
A Mass Movement Hazard Event can be defined as any large scale-scale movement of the Earth's surface that are accompanied by a moving agent such as river, glacier or ocean. They include:
Starter: Task 1: Causes of Mass Movements
From the list below identify which ones are human and physical causes of Mass Movement Hazard Events…
The
Gravity
Farming
Tourism
Slope angle
Internal resistance of the slope – Shear strength
Shear stress – forces pulling downslope
Earthquakes
Drilling
Dam building
Now for each one write an explanation of how it might cause a Mass Movement Hazard event…
Task 2: Physical and Human causes of Mass Movements continued…
Create a table like the one below. Give three headings – Physical Causes of Mass Movement, Explanation, Human Causes of Mass Movement, Explanation…Use pgs. 174 and 175 and the Google Search Engine to help fill your table with at least five examples for each…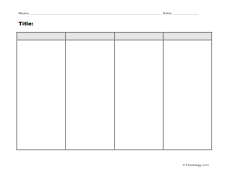 (source: Google Image Search)
Task 3: Levels of Liquidity, speed onset and duration…
Liquidity…
speed onset…
Types of Mass Movement and the classification of mass movements by speed…
Duration…
The Duration of Mass Movements is heavily connected to speed onset, as you can see in the diagram above….
Complete the table below providing the 4 column titles:
Mass movement
Speed Onset
Duration
Explanation for duration of movement
Task 4: Extent…(Spatial Distribution…)
https://earthobservatory.nasa.gov(source: )
Practice Exam style Questions:
Q1. Describe the global pattern of landslide susceptibility(3marks)
Q2. Explain the global pattern of landslide susceptibility (5marks)
Remember the skill of OSO when describing…
Odd…
Specific..
Odd…
Task 5: Frequency…
Print off the above graph and annotate the Five key areas with reference to rainfall and frequency…
Access slide show  at the top of this page and on slide 58 answer practice exam questions (i) and (ii)…
Plenary: Working on our EAQs…
Using a specific case study, examine the causes, consequences and responses to a Mass Movement Hazard Event (10marks)