Earthquake in an HIC…Japan (2011):
Starter:
It wasn't just an earthquake hazard event…two other hazard events followed it…
A Case Study Investigation Structure for my Notes…
Japan Earthquake 2011 Case Study Investigation…
(source: Google Image Search)
Task: Conducting your own case study investigation…Use your classic 5W Enquiry technique and investigate the Japan 2011 Earthquake/Tsunami/Human Induced geophysical hazard…(note – structure of task sourced from www.geographyalltheway.com)…
Where did it happen?
Write a description of where it took place…
Include a map of the location with vital geographical points of interest…
Produce a sketch map of digital print off (or both) of the location (you should highlight the epicentre of the event)…
Map of Japan (source: https://www.lonelyplanet.com)
Map of epicentre of earthquake (source: http://www.earthweek.com)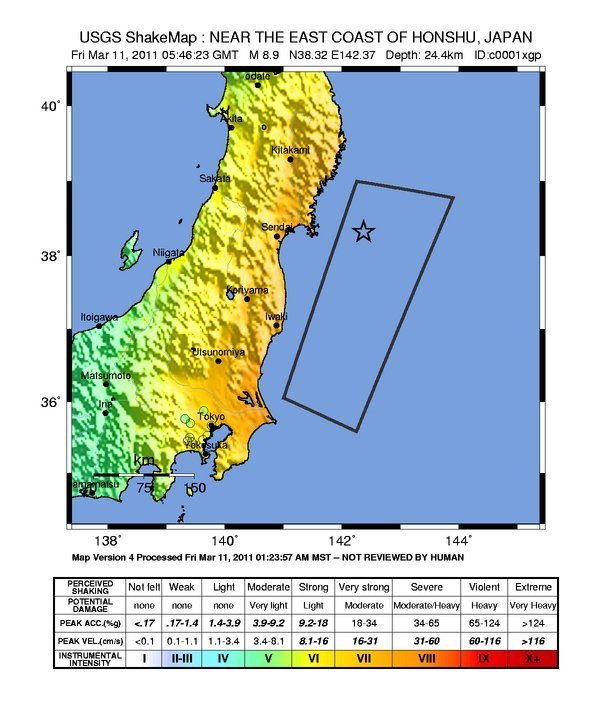 Shakemap of the 2011 Hazard Event (source: https://www.huffingtonpost.com)
| | |
| --- | --- |
| Seismic hazard of the Japan earthquake:  | Aftershocks of the Japan earthquake:  |
(source: https://www.huffingtonpost.com)
Use the below link to gain further information on location and other elements to earthquake profile…
https://earthquake.usgs.gov/earthquakes/eventpage/us2000ggbs#map
When did it happen?
Date
Time (local)
Duration
Include the sequence of events (like a timeline) to show the speed of onset and the pace of management and recovery
Facts and information about the Hazard Event…
 https://www.britannica.com/event/Japan-earthquake-and-tsunami-of-2011
Why did it happen?
The physical geographical reasons why the hazard took place…
What'S it's tectonic setting?
Produce a diagram of the tectonic processes involved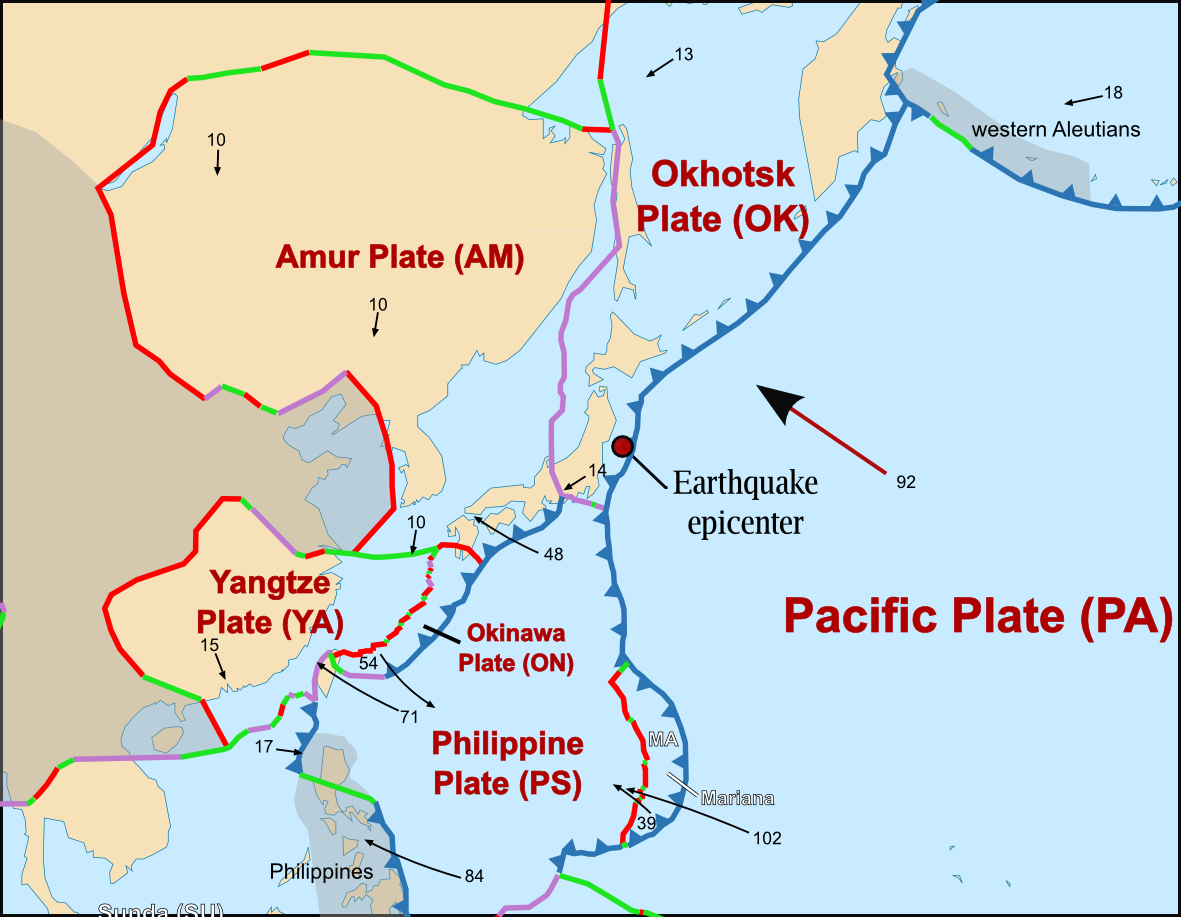 The plate tectonic setting (source:http://montessorimuddle.org)
Map and 3D image of the three way destructive plate boundary (source: https://www.telegraph.co.uk)
Who was affected?
What were the impacts of the hazard event?
Use SEEP to categorize the impacts…
Social
Economical
Environmental
Political
What happened?
Describe the management of the hazard event – before, during and after?
Planning, preparation, prediction, hazard mapping, evacuation, warnings.
Help with recovery, aid – local, regional and international, role of NGOs.
Finally – produce a one paragraph summary of the hazard event.
 https://www.bbc.com/news/world-asia-16334434
https://en.wikipedia.org/wiki/Humanitarian_response_to_the_2011_T%C5%8Dhoku_earthquake_and_tsunami
https://www.theatlantic.com/photo/2011/03/japan-earthquake-rescue-recovery-and-reaction/100024/
Homework – independent work time:
Revise what ar the 3Rs when it comes to responding to Hazard Events…
Rescue…
Reconstruction…
Rehabilitation…