Lesson 6: End of Unit Assessment…Essay Task:
Essay Writing Assessment…
L.O: To perform a short essay writing assessment on the basic skills I have learnt so far in Geography…
Key skills for the assessment:
PEEL
SEEP
5W Enquiry
How to structure a long piece of writing
Using key terms
Essay Title: To what extent can the Global Goals help the
OBS become a better school? (400 words)
How should I structure my essay?
Introduction paragraph – What are the Global Goals? Who introduced them? For what purpose? (100 words)
      2. 2nd paragraph – Why are the Global Goals important? What can they do? Can you supply any examples? (100 words)
     3. 3rd paragraph – What might be the challenges of focusing on the Global Goals at OBS? What might make it difficult to make sure we try to work towards achieving them? (100 words)
     4. Conclusion – What are your overriding feelings and points of view? Can the Global Goals help the OBS become a better school? If so why? If not – why not? (100 words)
What else might help your essay?
An accompanying diagram that supports what you are saying in your essay can never be a bad thing. You should never place a diagram just "for the sake" of placing a diagram in, but place one in that will help support your arguments. Diagrams should be in pencil, have colour if possible and should always be labeled. Some examples of types of diagrams are below (be careful, these example frameworks, not the actual diagram you might place into your essay):
A flow chart…
A venn diagram…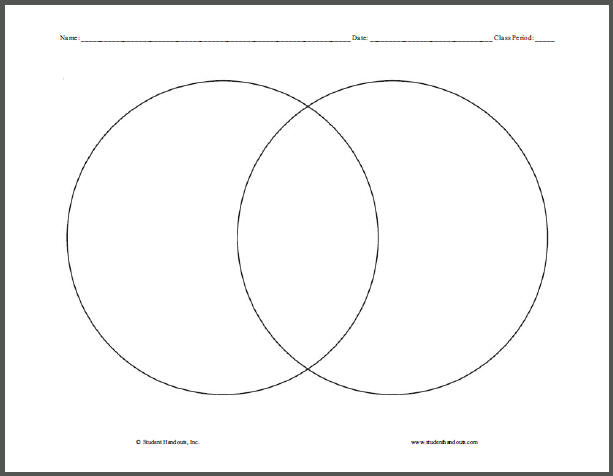 A process diagram…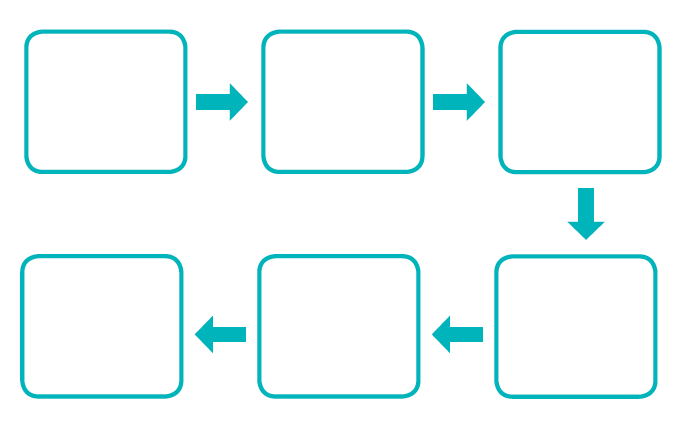 Sketch maps can help give some geographical context to what you are discussing. They do not need to be "works of art", they can just be basic sketches with labels of major settlements and physical features, perhaps with a key, to help the reader understand the geographical location of where you are talking about…an example is below:
Theoretical models can help illustrate that you know the theory behind the topic you are talking about. if required you can draw a theoretical model that you might know and apply it to your essay if appropriate. The below theoretical model is connected to migration:
Level Descriptor Criteria for your essay…
Level Attained

Description Criteria
Key Skills You Might be showing
Level 4
You have identified what the Global Goals are, who introduced them and why?

You have stated that they would have a positive impact upon OBS but have not gone into much description

You have identified the SEEP Impacts that the Global Goals could have on the OBS but have not given much explanation as to why these impacts might take place

You have given a basic conclusion with not much justified opinion to you point of view as to whether the Global Goals are a good thing for the OBS

Making relevant points

Identifying key áreas

Basic statements being made

English grammar is sound

Level 5
You have identified what the Global Goals are, who introduced them and why? You have identified some key pros to the Global Goals already.

You have stated that they would have a positive impact upon OBS and have begun to describe the positives in more detail

You have identified the SEEP Impacts that the Global Goals could have on the OBS and started to give  explanation as to why these impacts might happen

You have started to give a detailed  conclusion and  justified opinion to yout point of view as to whether the Global Goals are a good thing for the OBS – but your justification is lacking solid geographical relevance

Good points being made

Description coming into discussion

Explanation starting to be evident

A diagram or model  has been used

A few technical words are evidente

English grammar is good

Level 6
You have identified what the Global Goals are, who introduced them and why? You have identified some key pros to the Global Goals already and identified the key áreas of discussion in your essay

You have stated that they would have a positive impact upon OBS, but also that they would have a negative impact, and have describe the positives and negatives in more detail

You have identified the SEEP Impacts that the Global Goals could have on the OBS and given full  explanation as to why these impacts might happen

You have given a detailed  conclusion and  justified opinion to yout point of view as to whether the Global Goals are a good thing for the OBS – your justification is solid and you have geographical relevance

Excellent points being made

Solid description

Good explanation of key points

Solid evaluation being evidente of positives and negatives

Opinions being justified well

Diagrams and models being used

Some technical language is evidente

English grammar is very good

Level 7
You have identified what the Global Goals are, who introduced them and why? You have identified some key pros to the Global Goals already and identified the key áreas of discussion in your essay. You are also identifying key terms in your introduction

You have stated that they would have a positive impact upon OBS, but also that they would have a negative impact, and have describe the positives and negatives in excellent detail

You have identified the SEEP Impacts that the Global Goals could have on the OBS and given full  explanation as to why these impacts might happen in a technical way

You have given a detailed  conclusion and  justified opinion to you point of view as to whether the Global Goals are a good thing for the OBS – your justification is excellent and you have geographical relevance. You have even synthesised your own ideas for how the Goals might benefit the OBS in the future.

Excellent points being made

Excellent description of points

Explanation of key points is outstanding

Excellent evaluation being evidente of positives and negatives

Opinions being justified brilliantly

Diagrams and models being used throughout

Technical language evidente throughout

English grammar is excellent